AST to Unveil GENiSYS R Robotic Filling System at Interphex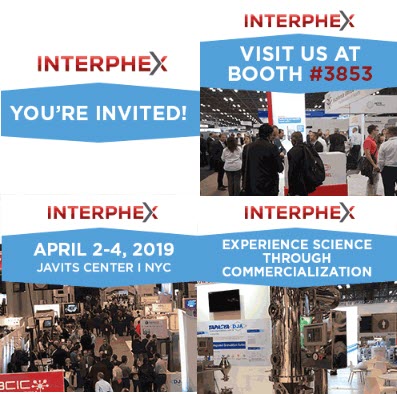 AST will be unveiling its latest multi-format robotic filling system, the GENiSYS R, at Interphex April 2nd-4th. The GENiSYS R is our newest system innovation designed specifically with cell, gene and regenerative applications in mind. Stop by Booth #3853 to experience this latest in AST's advanced aseptic systems and speak with our product experts to discuss your applications, and how our solutions might be able to help.
Tacoma, WA – If you are looking to see and experience the latest in aseptic production technologies and equipment look no further than Interphex this coming April 2nd – 4th at the Javits Center in New York City. Interphex is the premier equipment and technology showcase for the pharmaceutical and biopharmaceutical manufacturing. AST has chosen Interphex to unveil its latest in advanced robotic systems for aseptic filling and closing of sterile drug products; the GENiSYS R. This new and innovative robotic platform is designed to meet the unique challenges face associated with small batch sterile filling applications such as; cell, gene and regenerative medicines.
Attendees visiting our booth will be able to see and experience the GENiSYS R system first hand and become more familiar with the key advantages that this system offers including the ability process ready-to-use syringes, cartridges and vials with fully integrated in-process weigh check (IPC) and other process features. Visitors will gain a better understanding of how this robotic aseptic platform is solving some of the most pressing challenges in the industry.
AST invites you to visit Booth #3853 to see the GENiSYS R and to speak with our product experts available to answer your questions about our aseptic fill-finish systems and to discuss your applications. See you at Interphex.
For more information about Interphex and the educational sessions click here.